Events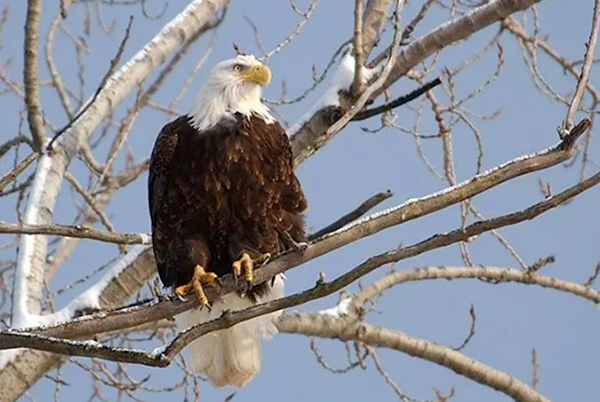 Eagle Season: January – March
American Bald Eagles make their winter home on the Mississippi River between Alton and Pere Marquette, drawing eagle watchers from all over the region.  Join others as you drive the Great River Road viewing the historic majestic beauty of the bluffs and spot the eagles perched among them. Elsah is a prime location and Elsah General Store is one of the 'hot spots' designated by the Great Rivers and Routes Tourism Bureau. While in Elsah, take advantage of great overnight deals at The Green Tree Inn "bed and breakfast" or stay at the Maple Leaf Cottage Inn. While visiting, stop in one of Elsah's newest boutique shops. Various activities have also been planned throughout the region. For more information on eagle season activities visit Great Rivers & Routes.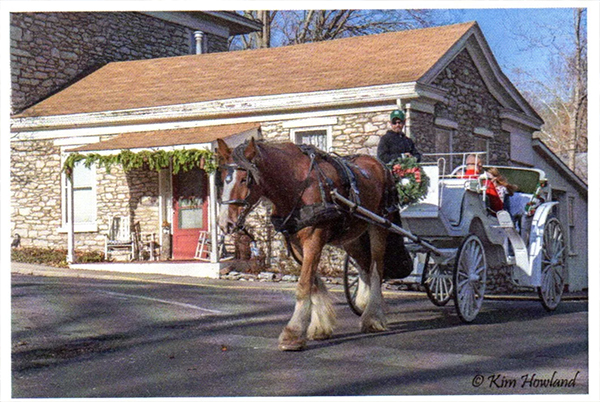 Home for the Holidays House Tour: December 4, 2021
Sponsored by Historic Elsah Foundation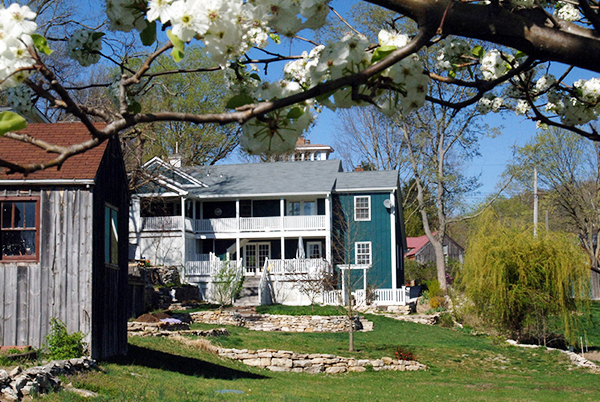 Elsah Festivals
T
he Tourism and Festival Committees are continuing discussions on planning events in the Village of Elsah.
Please email the festival committee at 
[email protected]
 with any questions or contact Connie at Green Tree Inn at (618) 374-2821 or 
[email protected]
. We look forward to working with artisans, food vendors, and 
entertainment artists for any of our
future events.
Hosmer-Williams Lecture Series
Historic Elsah Foundation was formed by Dr. Charles Hosmer and Dr. Paul Williams – both were professors at Principia College – as a non-profit organization in 1971.  HEF's purpose is to preserve and enhance the historic buildings, houses, architecture, and culture of the Village of Elsah. Elsah's listing on the National Register of Historic Places was also the work of Hosmer and Williams.
Each year, Historic Elsah Foundation presents the Hosmer-Williams Lecture Series, which offers important insights into the rich historic significance of Elsah, its surrounding areas, or our state.
The lectures are free and open to the public.
To become a member of HEF and help contribute to this important work, check out www.historicelsah.org.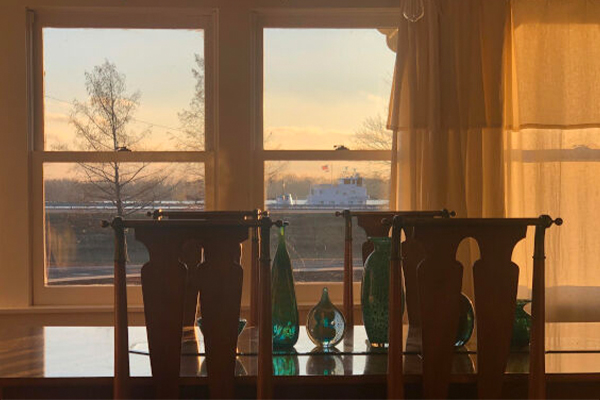 Elsah Photography Exhibit
The Village of Elsah Museum will be celebrating the annual photography exhibit with a closing reception to honor the winners and participants. The outdoor reception will be held on Saturday, July 31, 2021, during open hours, 1 pm to 4 pm. with refreshments served outside in Green Tree Inn's gazebo that is in the next lot north of the Museum.  Remarks and recognitions will take place between 1:30 and 2:00 pm. at 26 LaSalle Street, Elsah, Illinois.
Next year's photography exhibit's theme is "Elsah Postcard." Read the 2022 Rules.